PORTOMY
Products under the PORTOMY brand are designed to provide convenience and comfort in a modern world. You find them useful not only while traveling, but also in everyday life. Trendy design allows them to become an essential accessory for both women and men. A wide range of colors makes it possible to emphasize your own individuality.
PERFUME ATOMIZER PORTOMY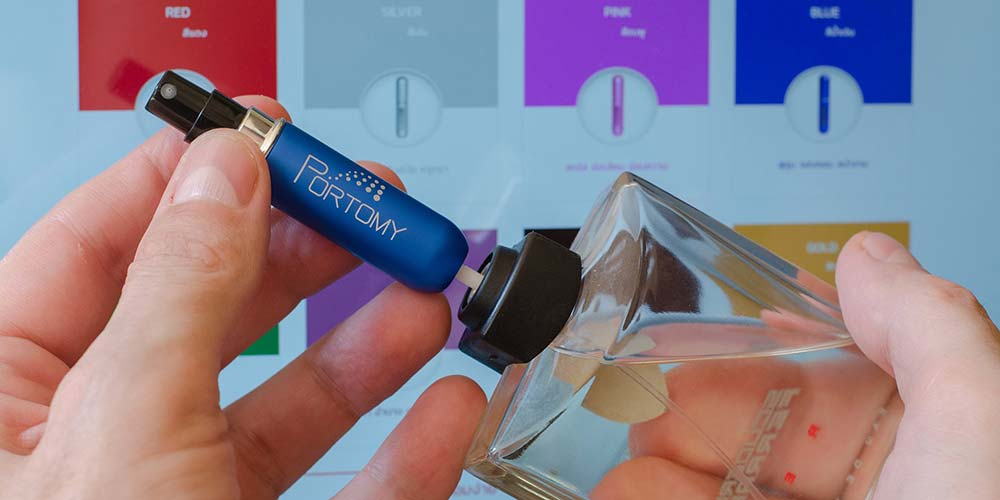 Portomy perfume atomizer is a small portable bottle for your favorite perfume. It made from high quality aluminium, stylish and lightweight. You can easily "renew" aroma during the day without carrying heavy bottle with perfume. The innovative refill system "Remove, Attach, Pump" perfectly transfers your favorite fragrance from standard perfume bottle to PORTOMY PERFUME ATOMIZER, the "must have" travel accessory for both men and women. It allowed to be taken onto aircraft in your pocket or carry on baggage.
Color
Atomizer PORTOMY available in 8 colors. You can select one or few colors suitable to your style. Various colors also allow do not mix different aromas. One can contain "working" arome (to use during business hours", while another one contains "evening" aroma for romantic dinner.
3 easy step to refill your atomizer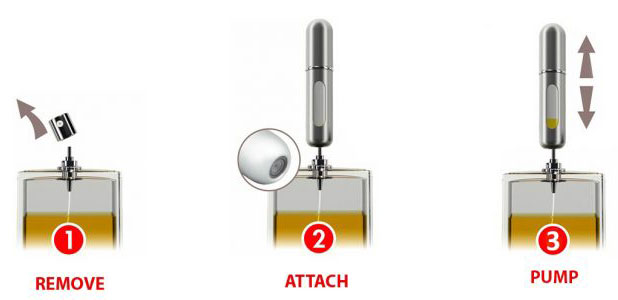 Features of PORTOMY perfume atomizer
Design


PORTOMY PERFUME ATOMIZER is beautiful, elegant, lightweight and very useful for travel.
Window


PORTOMY PERFUME ATOMIZER has a window which lets you see how much perfume left inside.
Can take aboard in carry-on


You can put PORTOMY PERFUME ATOMIZER in your pocket or carry on baggage and take onto aircraft.
How to use PORTOMY PERFUME ATOMIZER
---
PORTOMY RFID-BLOCKING WALLET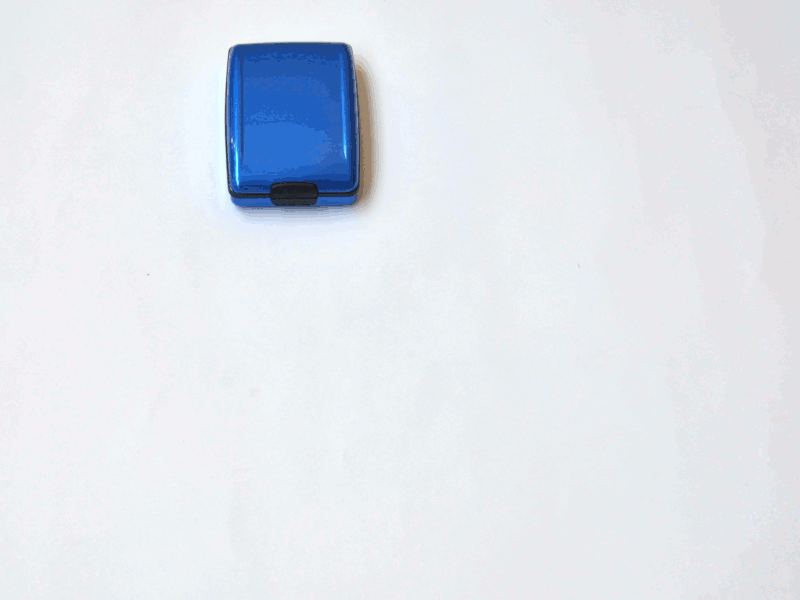 After contactless credit cards, electronic IDs and biometric passports came to our lives, many people begin worrying about possible information theft. Now criminals don't need to pickpoket your card, they can just use compact RFID-scanner or even NFC-enabled mobile phone to remotely read (steal) your card information. Portomy RFID-blocking wallet effectively solves this problem. It made from aluminium, and electromagnetic waves from scanner cannot pass through it and get access to the card. It is why Portomy reliable protects card not only from e-theft, but also just from strong electromagnetic fields (for example from electric transformers / motors), which can damage card. It also has a compartment for traditional money: you can keep there some coins and notes for that rare cases when cannot make payment with card.